Corporate Profile
Innowave RF, LLC. is a global leading designer and manufacturer of RF and Microwave products for wireless and communication industries from DC to 40 GHz. We have several years of experience in design, development and both high and low volume manufacturing of Microwave and RF components. Innowave RF has a wide range of product portfolio spanning across the different product lines such as Power Combiners/Dividers, Directional Couplers, Lumped element filters, Micro-strip filters, Strip-line filters, Cavity filters and Waveguide filters up to 40 GHz.
Our broad array of products are employed in commercial, Wireless, Point-to-Point communication, Research and industrial applications throughout the world.
All of our products are manufactured with a strict adherence to Quality, ensuring the highest level of product performance and reliability. We are a dedicated group of designers, manufactures and sales team providing superior products delivered on time.
Mission Statement
Innowave RF is committed to provide our customers the excellence in technology they deserve. It will be fully reflected in our products and our long-standing support. Our goal is to meet and exceed the customers' expectations by providing them with fully reliable products and components delivered on time. We consistently dedicate our time and effort into Research & Development in order to have the competitive advantage by constantly exploring new avenues for innovation.
Quality Policy
Product Development and Custom Design Solution
In addition to our growing standard product offering, we specialize in custom design and proposing unique innovative solutions to our customers. A significant portion of new and existing customers takes advantage of our custom engineering solutions to suit their specific needs. We take pride in partnering with our customers during the product concept and the initial exploration phase to provide enhanced value. Once the customer has finalized the technical specifications our technical team reviews them to guarantee all the specifications and provide the best solution to in terms of technology and price. Our custom designed product will be specifically tailored to address your requirements. In most cases we offer custom prototypes within 2-3 weeks of specification acceptance.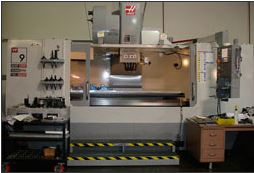 Capabilities
Design – We use high-end CAD/CAM techniques to design. Our software packages are industry leading and some are developed by our design engineers using several years of experience behind them. Most of them are very accurate in projecting the end performance with high degree of precision.
Simulation – A wide variety of product testing can be performed before a prototype is ever made. This allows for faster product development cycles and shorter time to market. With numerous custom and specialized products and years of experience we have come to achieve to first pass successes in most cases thus saving valuable time and money for our customer.
Prototyping – With a fully functional Machine shop and several CNC machines along with all the necessary test equipment we can build a prototype with same degree of precision that was put into its design. All of our prototypes have DFT and DFM incorporated so that the transition into production is easier.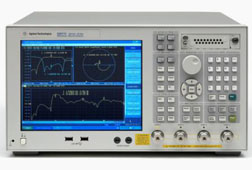 Facilities
Innowave RF is fully equipped with state of the art CADD programs, a fully functional machine shop with the latest CNC Machines, Signal generators, Network Analyzers, Temperature chambers, vibration tables and environmental test capabilities. Quality control is strictly maintained throughout design, development, manufacturing and final test.
The company also has a complete manufacturing floor with soldering stations, microscopes, compact Circuit Board Plotters/milling machines for the in-house production of prototype PCBs for quick builds along with a sheet metal and a paint shop.
Customers and Distributors